I think the warmer weather is trying to tell us something… it's time for the beach! Gather your girls (and your fav pair of sunnies) for a day out in the salty waters or lounging by the pool. And what better way to kick-start your Summer than by flaunting your stuff in our latest 9.0 Swim collection. We bring to you a guide on the best bikinis to suit what look you're going for babe!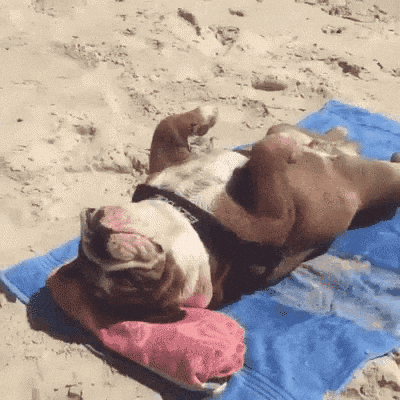 So, grab the music and the drinks for the perfect day splashing around!
For the Bustier Gals
Finding the perfect bikini can sometimes be really difficult when you're a gal with a bigger bust. Trying to find the right fit and making sure everything stays in one place is a challenge and a half! Wearing our 9.0 Swim Montego Underwire Bikini Top White Rib or our 9.0 Swim Halycon Bikini Top White Rib will have you looking flawless and protected throughout the day. Underwire bikini tops are perfect for bigger busts as they hold the shape and give you that extra feeling of security. A bikini top similar to a sports-bra is also perfect as it will have constant protection throughout the day. Go girl! 
Perfect For Tanning
Some days at the beach are specifically for tanning. If you want that summer glow, you have to work hard for it, which is why the perfect bikini is important (and plenty of sunscreen, of course). A bikini with thin straps and easily removable clips or ties will be your next best friend for summer. Our 9.0 Swim Nadie Bikini Top Lilac, paired with our 9.0 Swim Nadie Bikini Bottoms Lilac is the cutest bikini with super thin straps that will tick all of your tanning needs. 
Beach Bum
If you're a bit of a risk taker, then cheeky bikinis are definitely for you. Flaunt your cheeks and your tan all day long at the beach whilst wearing some flattering bikini bottoms. Our 9.0 Swim Heron Bikini Bottoms Baby Pink or our 9.0 Swim Fraser Bikini Bottoms Black are the perfect choice if you're keen on strutting your stuff. Slay girl!
Ocean Angel
There's something about onepiece bikinis that tie in with the theme of 'class' and 'sophistication'. The designs tend to make you look super cute, but super professional at the same time. Our 9.0 Swim See Me In A Crown Buckle Bodysuit White is the ultimate onepiece that every girl needs in their wardrobe. For any shape and size, this onepiece will have you walking out of the beach looking like an angel while walking out of the crystal-clear waters. Absolutely gorgeous!
Feeling inspired and want some of these swimwear pieces in your wardrobe? Head to our latest 9.0 Swim collection here for all of your bikini needs.

By Isabella Di Febo // @issabella_d