By Isabella Di Febo // @issabella_d
Girls, it's time to say yes to that cutie who keeps asking you on a date and find yourself the CUTEST outfit for your special first date. It is so easy to let the nerves take hold of your body but with the perfect outfit on, you won't need to worry at all.
So, we bring to you a selection of first date outfits, whether it's at the beach or cuddled up in the movie theatre. We've got a first date outfit for every occasion babe!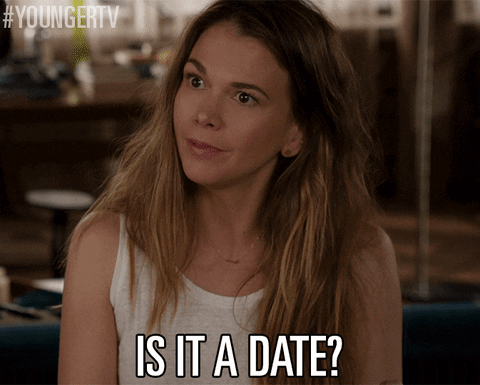 Fancy Dinner
If your special date is taking you on a fancy dinner, then it's the perfect excuse to buy a new dress and doll yourself up. Wearing a dress like our Cruisade Knit Dress Dusty Pink will keep you comfy AF and flaunt all the right curves! Pair this dress with some nude heels and you'll have the perfect classy and cute date night outfit.
Coffee and Cake
If you've organised a more chilled-out first date, such as grabbing coffee, then a casual outfit will be best suited. Keep it cute and comfy in a simple outfit; letting your personality do the talking! Wearing our Hello Summer Crop Lilac Floral paired with our Zane Ripped Jeans Blue will let you do exactly that. Spice up your look and add some super cute accessories into the mix for the perfect low key first date outfit!
Picnic? Yes, please!
Grab your sandals and sunnies as you're about to experience the best date ever! (well, location is promised). When your cute date offers to take you on a picnic, you know they a keeper. The perfect first date dress to wear to a picnic would be our Savona Dress Blue. Its ruched off-the-shoulder sleeves and floral detailing basically screams picnic attire. Easy, breezy and flowy all day long whilst feeding each other chocolate-dipped strawberries. Absolutely divine!
Cocktails
For a fun night out for cocktails as your first date, why not dress up a little and let loose. Slay all night in our Ellie Crop White and flowy Maylie Split Midi Skirt Black Print, which can be dressed up with some heels or kept cute and casual with some slides! You can dance freely all night long with your cute date!
If you like what you see, why not head over to our new arrivals where you can pick yourself a gorgeous new first date outfit. Who knows, they might be the one!