By Aisha Sini // @aishasini
It's almost the end of semester, finally! Assessments? Submitted. Exams? Passed. Time to party? Absolutely! Whether you're celebrating a good grade (or drinking to forget a bad one), everyone loves a good end of semester bash.
In honour of this very important cause to celebrate, we've rounded up some super-cute party outfits for you to cut loose and cut shapes in!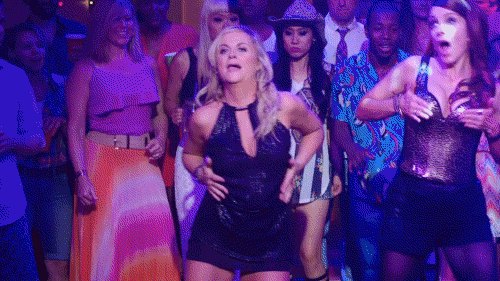 After a semester of living in the library and pulling all-nighter's with essays, it's only fair you get to go glam! Dress all the way up in the Alissa Dress for a night on the town. We love this chic little number with statement earrings, heels up to heaven, and sleek hair.
The Flounce Skirt and Flounce Crop Top are the perfect pair to rock with a celebratory cocktail! This super-cute set is fun, flirty, and fit for a princess (who just worked really hard and now totally deserves to go crazy!). Pair with tousled curls and white accessories to complete the look!
If you lived in sweatpants and hoodies all semester, now is your time to shine! Step out in the Marry the Night Pants for a show-stopping comeback. The chic black leather makes a statement, so pair with heels, hoops, and a crop for the perfect model-off-duty look.
Blazers are so hot right now, especially now the weather is cooling down. We love the Teenage Dream Blazer in White for a boss babe vibe! Pair with the Teenage Dream Shorts for a matching moment- or wear over jeans and a crop for a more casual look.
If you need some more wardrobe inspo, we have a whole range of party dresses and cocktail dresses- with new items added every week!