By Aisha Sini // @aishasini
Coachella is already here again! Some lucky ducks are eagerly packing and finalising their outfits, while the rest of us eagerly await watching it unfold on Instagram. Either way, we can't wait to see the magic happen! For a little sneak peak, we've rounded up some of the biggest trends we expect to see this time around.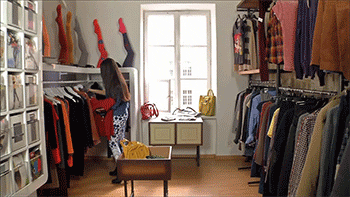 Mini Back-Pack
Gone are the days of daggy old school bags- the must-have bag for Coachella '19 is an itty, bitty back pack! The perfect bag is miniature enough to be cute and chic, but big enough to be practical. After all, any seasoned festival-goer knows the importance of water, sunglasses, a portable charger and a stylish jacket for the evening!

Cowboy Boots
For a festival in the desert, cowboy boots seem appropriate! Choose between ankle boots, knee length, black, white, brown or printed. Any way you go, they're the perfect boho-touch to any outfit. Spurs not included!

Bad-Ass Bandana's
Last year we saw bandana's and scarves everywhere at Coachella- but mostly around the neck and mouth. This year, it looks like a good-old-fashioned bandana around the head is going to be big! It may be the 00's child in us, or our inner Beyonce, we love that this trend is back again!

Vintage Tee's
Whether it's cropped, oversized, or a styled as a dress, the vintage tee is going to be a Coachella staple this year. We love this trend for how versatile it is! A good vintage tee can be paired with almost any bottoms, belted in at the waist, or tied in a knot to create a chic crop effect. Best of all? It's the comfiest festival piece ever!
Check out our low-down on the Aussie babes joining us at Coachella this year! We're taking some of your fave influencers to come party with us- festival style!