Yes girls, you read that right… we are taking some of your favourite influencers to the other side of the world for a weekend of killer partying, dancing and flaunting their favourite festival outfits! Coachella is the place to be when it comes to music festivals and we are so excited to bring these babes along for the ride with the BB team. To avoid some serious fomo, we're here to give all of you lovers a taste of who our Coachella babes are and some of their fave style pieces.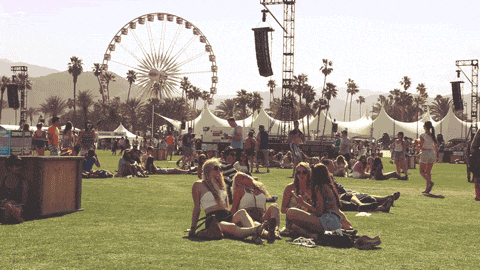 Our Coachella Babes
Alex Prout:
Alexandra, or Alex for short, is a 23-year-old Australian social media influencer who is best known for her hot insta pics and super fun and chatty YouTube videos.
Fave BB Outfit: Alex's top pick from BB is the Love Rosie Dress Black Rose Print. She absolutely slays this fit!

Tarsha Whitmore:
An absolute stunner from the Gold Coast, Australia, is also coming with us to Coachella! Tarsha is best known for her unique insta posts which are full of amazing outfits for any time of year.
Fave BB Outfit: Tarsha's summer favourite is our 9.0 Swim Haymen Bikini Tee in red and white, paired with the Heron bikini bottoms to match.
Aubri Ibrag:
To add to our list of Australian beauties, Aubri is also an Australian social media influencer attending Coachella with BB. Her glamourous everyday makeup looks leave us envious but we can't help to admire her beauty.
Fave BB Outfit: Aubri loves to keep it simple and cute which is why she adored our Ziggi Crop White and Churchtown Pants Black.

Tahlia Skaines:
Our Aussie beauty Tahlia, is joining us for our Coachella getaway. Her inspiring clothing videos on YouTube make us want to buy a whole new wardrobe of goodies. But instead, we can scroll through her insta feed for outift ideas.
Fave BB Outfit: Tahlia knows exactly what outfit brings out her best qualities and our Aluna Slip Dress in Light Pink makes the tan pop and her blue eyes glisten.

Laura Jade Stone:
Our Australian babe who absolutely loves to travel is going to be able to do exactly that with the team here at BB. Jet-setting across the world is a passion of Laura's, with a side of modelling some super hot outfits on the gram (and even our BB website).
Fave BB Outfit: Laura's top pick from the BB collections is our Sage Linen Pants in White. Perfect to wear all day and dress them up at night!

Mika Francis:
This British babe will also be attending the Coachella trip with the BB babes. She's fun, quirky, vegan and an all-round amazing girl. Coachella won't know what hit them when Mika arrives!
Fave BB Outfit: Taking it back to classics, Mika loves our Sweeter Than Honey Suit Set Nude Plaid. Super cute but also says 'I have my sh*t together!'.
Starting to feel a bit of Coachella fomo? Check out our latest festival drop to grab some wicked festival pieces!

By Isabella Di Febo // @issabella_d