By Aisha Sini // @aishasini
Summer is for lazy days on the beach, and late nights with a good cocktail! But, if you're short on time between laying on the sand and hitting up the bar, what's a girl to do? We're here to give you some gorgeous and versatile options for last minute plans and quick wardrobe changes this Summer. For our hottest beach to bar style pics, read on!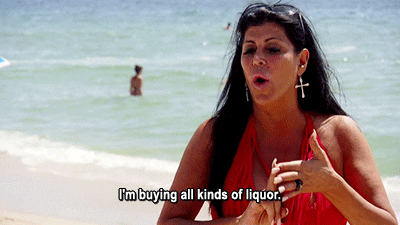 Any fashionista knows a sundress in Summer is an absolute must! They're comfy, lightweight, and look super cute. Throw the Sophia Dress on over your bikini for a beach cover-up and slip on some black heels and a statement purse for an impromptu night out!
We all know a one-piece can double as a bodysuit in a pinch, and that sometimes bikini's make decent bralettes. So, if you want to show of your cute AF cossies slip on a mini skirt like the Walk Away Skirt for instant glam-goodness. The black goes with pretty much any other colour and texture, and linen is tres chic right now!

A jumpsuit is often the answer to all our wardrobe prayers. This flattering little denim number looks equally as fab on the sand as it does in line for an Aperol Spritz at the bar. Birks and a tote make this a beach must-have, and a silky hair scarf and wedges will turn heads when you hit the dancefloor.

You spent so much time finding the perfect swimwear, why not show it some love and show it off?! Mesh is great, because you can let some stuff peekaboo underneath, but you're also covered up in a super stylish way. The Vacation Knit Dress is a holy grail, made from fine gold mesh for maximum impact. The glitz of the fabric keeps it cocktail appropriate, just add gold accessories and heels!

Embrace the beach vibes with the Silversea Wrap Skirt! This flowy, angelic number is perfect for a quick drink after a lazy afternoon sunbake. The sheer chiffon is a perfect lightweight cover-up, and the white definitely makes a tan pop! It looks super cute with fun textures like crochet, wicker, and bamboo!
Need the perfect swimwear to complete your Summer wardrobe? Be sure to check out 9.0 Swim's huge range of stylish swimwear for instant beach-chic!