Festival season lasts all year round when you have the perfect outfits hiding away in your wardrobe. Festival outfits are always a fun go-to look, even if you aren't attending a festival any time soon – but they're super cute and super fun! If you are lucky enough to be attending a festival soon but are stuck on an outfit, then look no further as we bring to you the top 3 festival looks for 2019! Let's rave!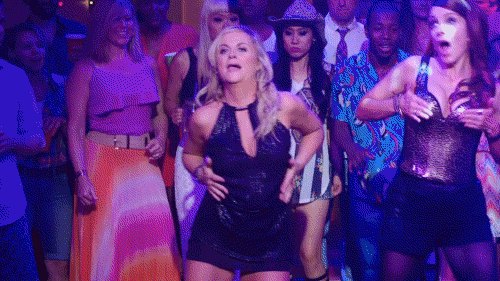 Metallic Goddess
One festival trend that will always be in fashion is wearing crazy, bold colours that make you stand out of the crowd. Metallic outfits are a fun way to express your festival style and are great to dress up or dress down. Wearing our Marvello One Shoulder Bodysuit Silver Metallic paired with our Viva Skirt White will be the perfect festival outfit that lets you show off your unique and fun style!

Neon Babe
Festivals are associated with bright colours and wicked music which is always great fun to express through your outfit. Neon colours are a permanent festival trend as well, which is great because these colours also make your tan pop! Neon colours go well with almost anything – from dark bold accessories to extravagant, bright coloured hair pieces and shoes. A unique neon outfit like our Tokyo City Neon Pink Unitard would be the ultimate festival fit to rock out in and absolutely SLAY. This fit pairs really well with a cute bum bag like our Peta & Jain Raven Bag Snake.

Sweet like Sugar
Another top trend is keeping your festival outfit classy and sweet. Many girls are seen wearing a band tee and skirt, maxi dress, flowy dress with a cute hat and everything in between. An easy go-to festival outfit which is why it's so popular and has so many different variations. If you aren't one to experiment with outfits then keeping it sweet and casual is the best way to go. Wearing our Chantilly Skirt White with a casual printed tee like our Neon Angels Tee Black for the ultimate casual and cute festival outfit. Add some accessories if you want to add that little bit extra to it.
Check out more of our festival range here to find your next favourite festival outfit!

By Isabella Di Febo // @issabella_d