By Isabella Di Febo // @issabella_d
It's that time of year where the festivities are in full swing and your calendar is looking pretty hectic! Lots of Christmas parties to attend but not enough time to organise an outfit? Sit back, relax and snack on some gingerbread as we have your outfit all sorted for the festive season, girl!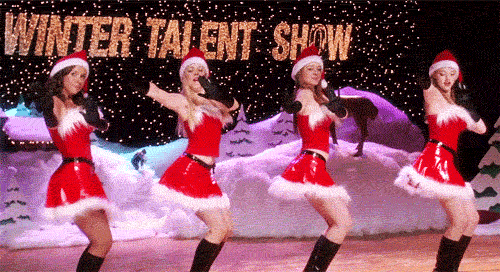 For any type of festive celebration, we have the perfect outfit for you!
Winter Xmas Vibes
Despite Australia celebrating Christmas in the middle of Summer, many people associate Christmas with snow, hot choccies and smores by the fireplace. For the girls out there who can rug up for xmas, here are some super cute outfit ideas on the cooler nights. Pair our red Hillary Oversized Knit with our Allnighter Wide Leg Denim Jeans for the cosiest Winter Xmas outfit. You could even add some gold accessories to really embrace the Christmas spirit.

Xmas Drinks
With all the celebrations filling up your schedule, drinks out with the girls, work pals, or even your significant other is so worthwhile! If you're stuck on outfit ideas, we have the ultimate 'going out' look! Wearing our cute and classy Blaire Playsuit in Blush will ensure all eyes are on you, all night long! Tie it all together with our unique Peta & Jain Kalli Ring Pouch in Black. Better have that mistletoe ready 😉
Glammed Up
On the special day of celebrating Christmas with friends, family and loved ones, you want to look your absolute best! (even when you're digging in to all the delicious food). From fancy dining all day to family hangs at night – with more gingerbread of course – our outfit tips will help you slay the night! Wearing our Allegria Champagne Dress paired with our Billini Sorocco Wedge heels in Camel will make you look as beautiful as the angel on top of the Christmas tree!
Ready to dive into the festive season looking your absolute best? Check out our new arrivals here!