Secret Sanata gift? Check. Knocking off work a little early? Check. Now if you could only figure out what to wear…
Work Christmas parties are the adult version of Casual Fridays. You get to ditch the uniform and show 'em what's underneath that horrid uniform. Here are our foolproof Christmas party outfits to flaunt your out of office style!
Friday Arvo Pub Crawl
Doing something super low-key this year? Don't fret, you can still come across super chic & cute without going all out! 
The Summer Days Dress is perfect for drinks after work. It's cute and stylish, while still being work appropriate!
Shop Skindinavia Makeup Finishing Spray
Set your makeup in place with a Scandinavia setting spray. No make-up stains on this white dress!
Shop Stellar Eclipse Earrings Gold
Because you've got your shoulders bare, why not add a statement earring? A stand-out gold earring will take your Grecian sun-goddess look to the next level!
Marquee Dinner
Want to show them who's boss? The Audrey Pants in Khaki are perfect for staying on trend without showing a lot of skin. Pair with a black crop and heels and you'll be turning heads!
Shop Audrey Pants Khaki

Shop ModelRock Lashes Kit Ready #318
Because the pants are fairly conservative, you can play up the eyes for maximum drama. Add some Modelrock lashes and flutter them all night long!
Shop OFRA Highlighter Blissful
Brighten your face with a shimmery OFRA highlighter to achieve that lit-from-within glow.
Rooftop Party
You can't go wrong with a got sparkly bodycon for Xmas – it's impossible! ThFaye Bodycon Dress Charcoal Metallic hugs in all the right places, and gets you into the festive spirit too!
Shop Faye Bodycon Dress Charcoal Metallic $79.95
Shop Gorgeous Cosmetics Contour Palette
For cheekbones Kimmy K would envy, contour your face using the Gorgeous Cosmetics contour palette. It's so versatile, you can mix and match shades as needed.
Shop Napoleon Perdis Minimalips Lipstick – Sleek
Add a pop of colour- here's the perfect shade to have you pretty in pink.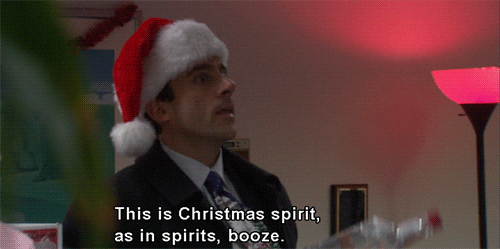 Will the drinks be flowing at your work Christmas party? Check out our blog on the relatable 5 stages of a hangover!
Got a bestie who needs a lil festive cheer? Shop all your beauty gift purchases with RY this year!
Written by Aisha Sini
"Gemini, dog person, cappuccino enthusiast."