It's not every day we favouritise an accessory, but we reckon sunglasses might just be the best accessory of all time. Don't get us wrong, we're all for bags and shoes, but there's no denying the allure of shades. They come in handy ALL THE TIME. For example…
When throwing shade at the haters
When you're in a club and you're just in the moment
When you've got heaps of attitude and your squad are the definition of #squadgoals
We had you at the first gif, didn't we?
Whilst we're too busy trying to figure out which sunnies suit our face shape, festival kween Vanessa Hudgens has gone and bought the whole range of Quay Australia.
We also couldn't help but notice her rocking our all-time-fave Quay Kitti Sunglasses Black Smoke! Vanessa has long been somewhat of an unofficial ambassador for the brand since it launched, seeing as she's literally never spotted without them! Here's a few more pics to make you weep with envy….
Girl, wipe that tear, there's enough for everyone! Introducing our fave Quay Australia shapes for the season:
Kitti
Simple, sophisticated and very Audrey Hepburn, these chic shades are perf for channeling that Parisian style blogger you've always dreamt of one day becoming. Ooh la la girlfriend. Shop Kitti Sunglasses Black Smoke.
Electric Dreams
Did anyone say John Lennon? This trend suits a heart-shaped face and would look fab paired with your next festival outfit. We can't even. Shop Electric Dreams Sunglasses Rose Brown.
Sorority Princess / Stop and Stare
Keen to make a bold statement? Reflective sunnies will add a little luxury to your everyday outfit, hide the designer bags underneath your eyes PLUS you can bae-watch without anyone knowing. Practical AND stylish! Shop Sorority Princess Sunglasses Gold Pink and Stop And Stare Sunglasses Pink.
French Kiss / Paradiso
We'll stop wearing black when they invent another colour. Shop French Kiss Sunglasses Black Smoke and Paradiso Sunglasses Black Smoke.
These two are too cute to choose from and would look hot AF teamed with an all-black or white outfit, a killer choker and smokin' hot red lip. Can't decide which one you prefer…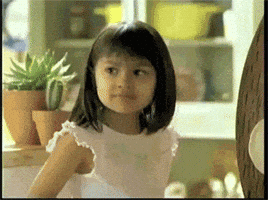 Or if you're Vanessa, why not just buy all. That's our plan, anyway.
Shop our Quay Australia range here and get your shady lady on!